(S025E017) Previous Episode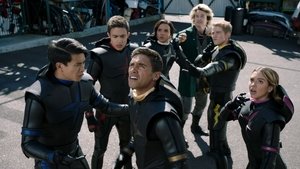 Aired On 2018-10-13
When a monster steals Levi's voice, he learns an important lesson about self-worth.
Next Episode (S025E018)
Airs On 2018-10-20
The Super Ninja Steel Rangers are ambushed by monsters who switch bodies with them.
A team of teenagers with attitude are recruited to save Angel Grove from the evil witch, Rita Repulsa, and later, Lord Zedd, Emperor of all he sees, and their horde of monsters.
Writing:
Shuki Levy
Judd Lynn
Haim Saban
Stars: